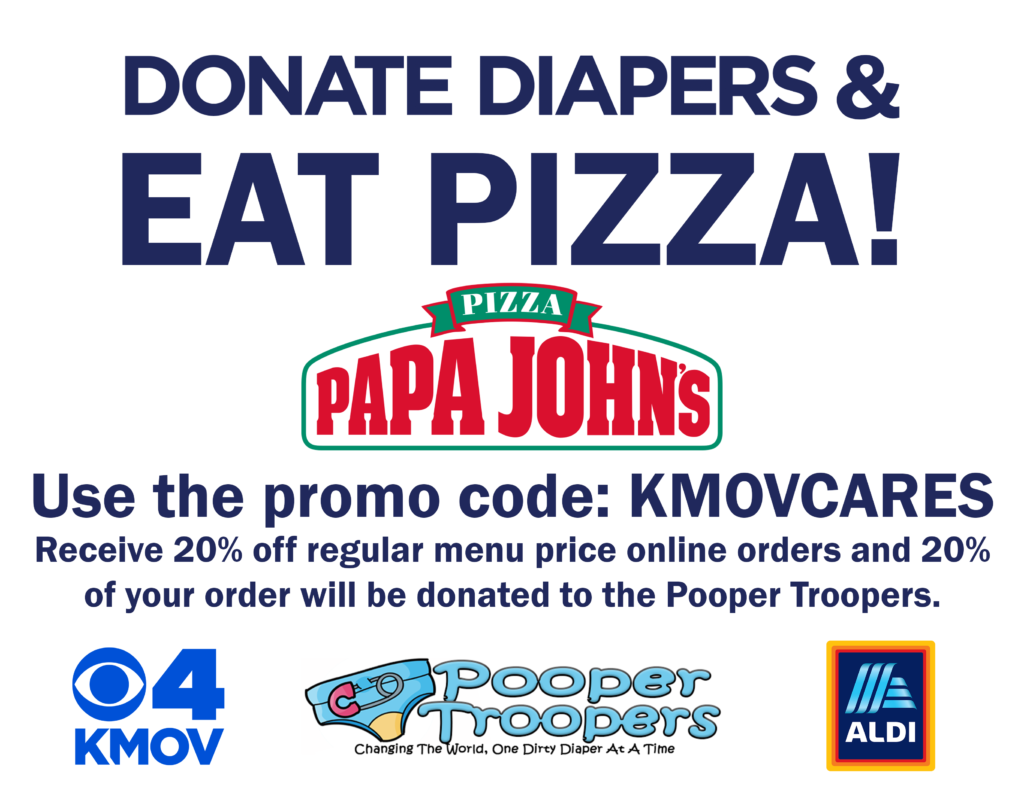 In partnership with KMOV-TV, Papa John's is pleased to announce a promotion to help the Pooper Troopers during the two-week diaper drive.
Starting September 3, 2019 and lasting through September 15, 2019, Papa John's will give 20% off the regular menu price when ordering online, and give 20% of that same order to the Pooper Troopers.
To take advantage of this great offer, use the promo code KMOVCARES when checking out on the Papa John's website.